APDA
African and Asian Parliamentarians' Dialogue towards ICPD30 and AADPD10
24-26 October 2023, Kigali, Rwanda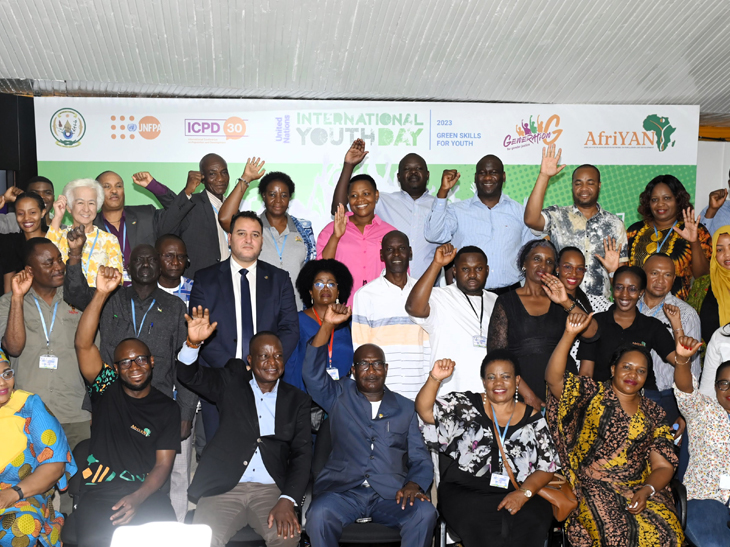 On 24-26 October, the Asian Population and Development Association (APDA) in partnership with the African Parliamentary Forum on Population and Development (FPA) and the Parliament of Rwanda organized an African and Asian Parliamentarians' Dialogue, linking the 30-year review of the International Conference on Population and Development (ICPD30) in 2024 with the 10-year review of the Addis Ababa Declaration on Population and Development (AADPD10) this year.
This event was supported by the United Nations Population Fund (UNFPA) and Japan Trust Fund (JTF) in cooperation with the International Planned Parenthood Federation (IPPF). The 2-day meeting brought together Members of Parliament, representatives of UNFPA, civil society, and experts (approx. 60 participants from 30 countries ). The participants reviewed and renewed aspirations toward the ICPD agenda and promoted integration of ICPD PoA into national laws and policies, and shared and learned about initiatives, experiences and tools that can effectively progress legislation and policy to promote gender-based violence (GBV) prevention, women and youth empowerment, and universal sexual reproductive health and rights (SRHR). On the third day, the participants visited AfriYAN, Rwanda Youth Empowerment hub, and the Parliament of Rwanda for briefing.
1 Algeria, Botswana, Cameroon, Chad, Djibouti, Egypt, Ethiopia, Ghana, Japan, Jordan, Kenya, Lesotho, Liberia, Madagascar, Malawi, Mozambique, Namibia, Nigeria, Rwanda, Senegal, Seychelles, South Africa, South Sudan, Tanzania, Thailand, Togo, Tunisia, Uganda, Zambia, Zimbabwe.