APDA/JPFP
Japan Parliamentarians Federation for Population (JPFP) meeting
4 April 2023, Tokyo, Japan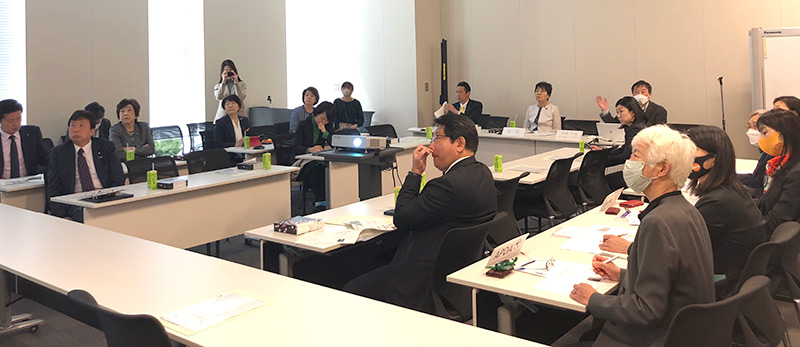 On 4 April, Japan Parliamentarians Federation for Population (JPFP) held a study meeting under the theme of "Low Fertility and Ageing Population Policies from a New Perspective", lectured by Prof. Rikiya Matsukura, Vice Director of Nihon University Population Research Institute (NUPRI) and Professor of Nihon University College of Economics. The meeting was moderated by Hon. Hitoshi Kikawada, Secretary General of JPFP.
In her opening remarks, Hon. Yoko Kamikawa, Chair of JPFP, said, "As the world population surpassed 8 billion last year, we, JPFP, would like to continue to hold study meetings from various perspectives to think about the future of our planet home to 8 billion and put in place social policies and measures focusing on each individual's life.
Prof. Matsukura explained that National Transfer Accounts (NTA) is an analysis method to study how changes in the age structure of the population and income distribution processes between generations affect society and economy and that a new analysis method called National Time Transfer Accounts (NTTA) has also been developed to include the intergenerational transfers of unpaid care and housework. He emphasized that while the first demographic dividend occurs when a country's working-age population grows larger relative to the dependent population, the "second demographic dividend" would not occur spontaneously, and it would only with proper policies.