APDA
Activities for Strengthening National Committees on Population and Development: Oman
1 February 2023, Muscat, Oman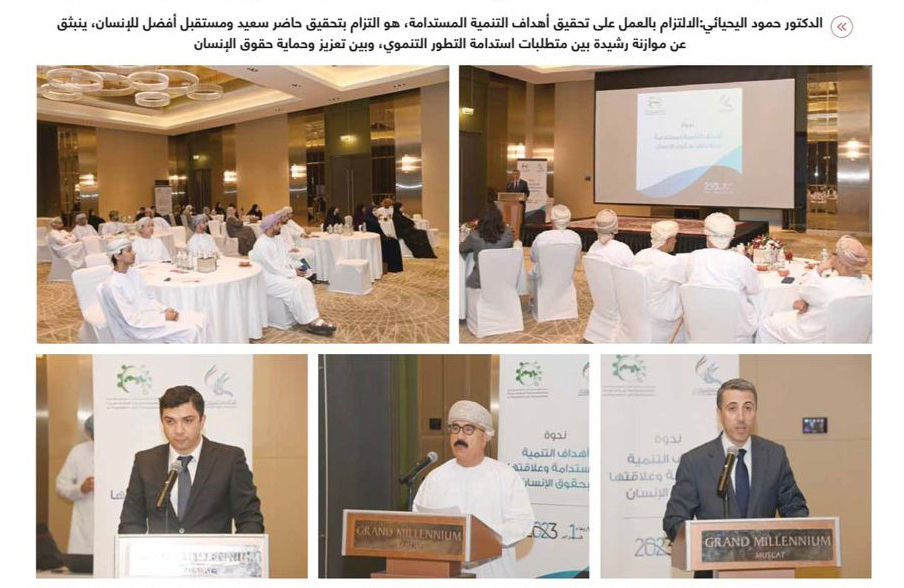 The Asian Population and Development Association (APDA), together with the Forum of Arab Parliamentarians on Population and Development (FAPPD), Omani Parliamentary Committee on Services and Social Development and Omani National Commission for Human Rights held a meeting entitled "Human Rights and their relationship to the Sustainable Development Goals" in Muscat, Oman on 1 February,
In the opening session, Hon. Dr. Hammoud bin Ahmed Al Yahyai, Vice-President of FAPPD and Chair of the Parliamentary Committee on Services and Social Development, highlighted the committee's important role to raise awareness of human rights and promote and protect them. He mentioned that symposiums, such as this, can be an invaluable platform to make the mechanisms in place easier to use.
The following session was addressed by three presenters. Dr. Rana Kharouf, Legal Advisor, explained that development and human rights are interdependent and complementary. She said that the overlap between human rights and development in light of globalization is a reality. Hon. Tomasito Villarin, Human Rights expert and former MP from the Philippines, referred to the human rights-based approach for achieving the SDGs. He stated that human rights have high priority, but in some cases human rights are less prioritized compared to issues such as national security and prosperity. Mr. Talal bin Darwish Al Saadi, Director of the Development Plans Department of the Ministry of Economy, made a presentation on Oman's efforts in Implementing the SDGs. The meeting was attended about 80 participants and covered by a number of local news agencies.
These activities are supported by the United Nations Population Fund (UNFPA) and Japan Trust Fund (JTF) and in cooperation with International Planned Parenthood Federation (IPPF) and are expected to support activities of National Committees on Population and Development.
photo: https://omannews.gov.om/topics/ar/3/show/413559/
■Inter Press Service (IPS)
Gender Central to Parliamentarians' Programme of Action