APDA
Parliamentarians Round Table: Supporting diversity and inclusion in Asia and the Pacific
13 December 2022, Online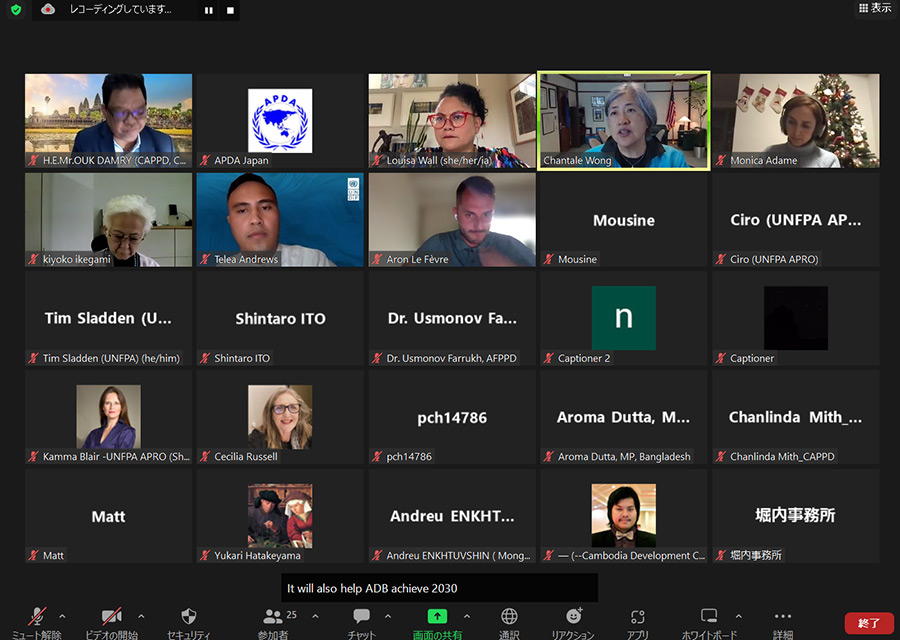 The Asian Population and Development Association (APDA) in association with the Global Equality Caucus (GEC) and Parliamentarians for Global Action (PGA), with support from UNFPA APRO and UNDP Bangkok Regional Hub, organized a virtual parliamentarian round table "Supporting diversity and inclusion in Asia and the Pacific" on 13 December 2022.
The roundtable, which was attended by a diverse range of parliamentarians, National Committee officers, experts, and delegates from international organizations, examined the issues and challenges faced by people of diverse sexual orientation, gender identity and expression, and sexual characteristics (SOGIESC) - that is, lesbian, gay, bisexual, transgender, queer, intersex and other non-binary and non-heteronormative persons (collectively termed LGBTQI+).
GEC is an international network of parliamentarians dedicated to achieving LGBTQI+ equality. There are about 500 member parliamentarians, who are working to promote and push through anti-discrimination and legal equality measures. PGA is an international network of parliamentarians acting to mobilize their colleagues on human rights issues - including the rule of law, gender equality, inclusion, peace, and justice. PGA and UNDP published a handbook entitled "Advancing the Human Rights and Inclusion of LGBTI People: A Handbook for Parliamentarians".
■Report(PDF)
https://www.apda.jp/pdf/p02_report/project_diveristy2022_en.pdf