APDA ACTIVITY OUTLINES
―
ACTIVITY 01

Conferences for Parliamentarians on Population and Development

Sharing experiences and knowledge globally through the development of parliamentary networks on population and development and providing a platform for collaboration across regions.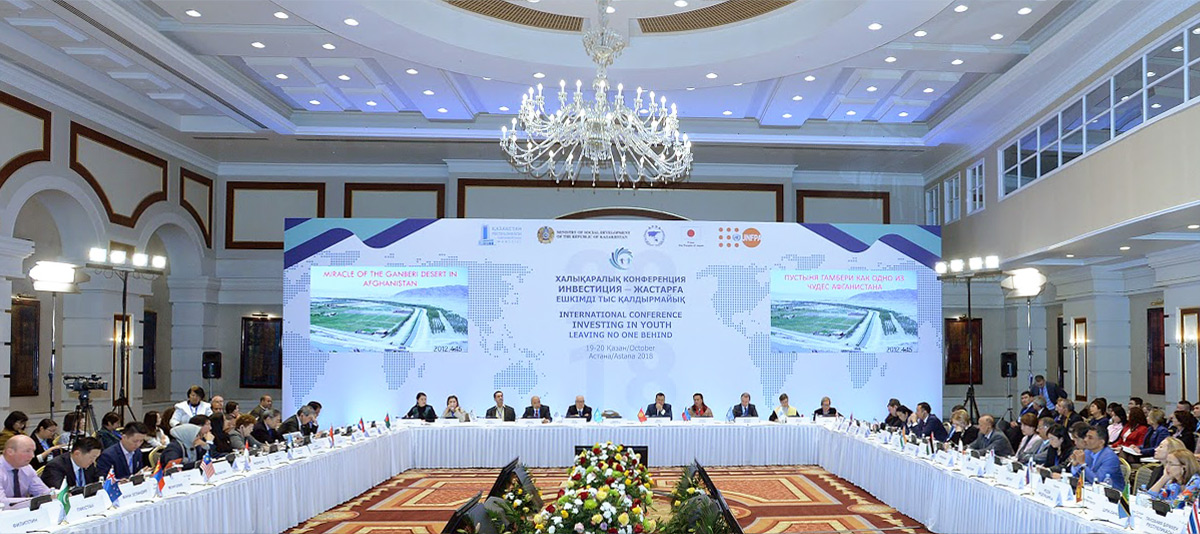 Since the time APDA was established in 1982, the objective of its work has been to achieve sustainable development and realize societies where the dignity of people is protected, on the basis of scientific knowledge. Population is a society's core entity – it is in fact the society itself. Finding solutions to population issues will be essential for achieving sustainable development.
Compulsion is strictly out of the question in the handling of population matters, and any measures to tackle a particular population issue must be undertaken by individuals voluntarily with their full understanding. Because parliamentarians represent cultures and values of respective countries and constitute a link between a government and its citizens in any democratic country, given the nature of population issues, parliamentarians have an important role to play in finding solutions for them.
From this perspective of parliamentarians functioning as the representatives of people, APDA has been supporting the work of different nations' parliamentarians on the issues of population and development. In the more than three decades since APDA was founded, it has held Asian Parliamentarians' Meetings on Population and Development (APDA Meetings) throughout Asia with the aim of developing solutions for population and development issues on that continent, which accounts for 60% of the world's population. APDA has provided support to platforms that aim to spur understanding and exchanges between parliamentarians from Japan and Asian nations in relation to population and development issues. In addition, APDA serves as the Tokyo office of the Asian Forum of Parliamentarians on Population and Development (AFPPD), as well as the Tokyo office of the Global Committee of Parliamentarians on Population and Development (GCPPD), which is the coordinating body for parliamentarian associations that operate in different regions. APDA is currently focusing its work on inter-regional cooperation, particularly between the African, Arab and Asian regions, while cooperating with other regions.
As part of its current work in Asia, APDA is looking primarily into the issue of the advanced ageing of Asian societies, as well as the issue of fertility transition which will be essential for building healthy and resilient societies. In Africa, APDA is undertaking projects to deal with the range of challenges that the region faces, including the realizing of transparency, accountability and good governance (TAGG) for citizens; reducing unwanted pregnancies; and issues of food security that is vital for supporting the region's ever expanding population. In the Arab region APDA is working on projects for creating education and employment opportunities for the growing number of young people in the region.
Thanks to the efforts of participants to these projects, population-related laws have been adopted in many different countries. In addition APDA can claim credit for achieving several other major outcomes that could even be described as ground-breaking, such as the reform of Kazakhstan's tax system; legislation pertaining to Kyrgyzstan's water resources; a constitutional amendment in Kenya; and the legislating of requirements for the government's reporting of ODA to the parliament in Uganda and Zambia. All these outcomes are making a considerable contribution to the achievement of the SDGs.